singer and sculptor
Masafumi Akikawa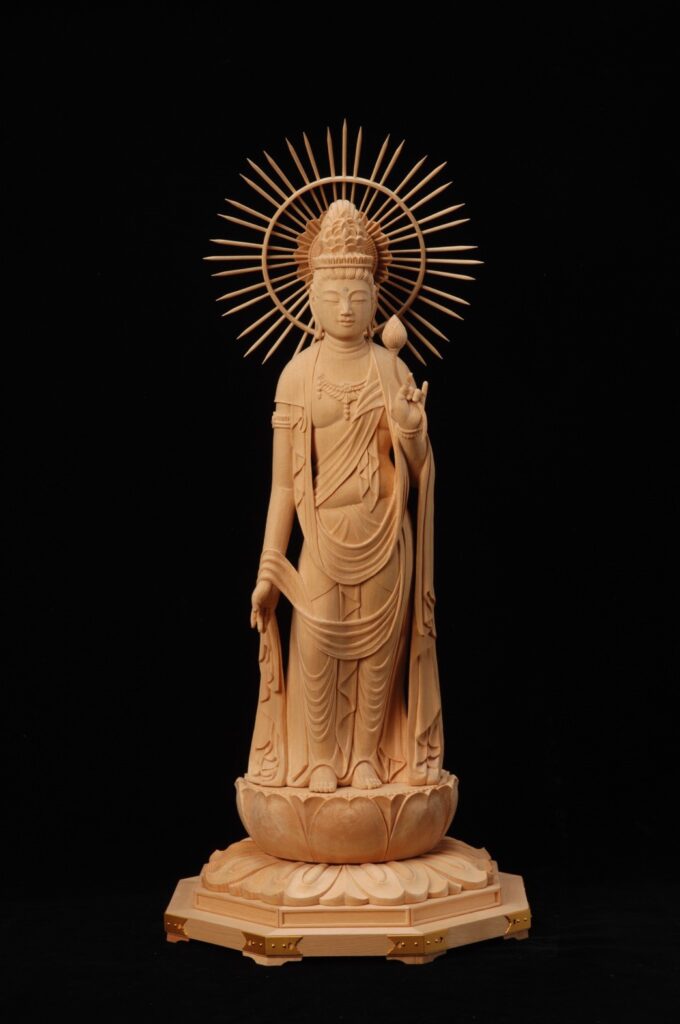 On this occasion, I have contributed a wooden sculpture.
I am a professional singer. I began carving sculptures as a hobby, but both singing and sculpture are now key components of my life's work.
As genres, song is music, and sculpture is fine art, but in a broader view, both fall into the realm of art. Art is born from the effort to transcend one's spiritual limits when engaging with something. I consider it the shining of the soul.
The art of sound is music. The art of shape and color is fine art. If that is so, then for the Japanese the art of the word is haiku.
Art is not something that is essential in our daily lives, but when people encounter a wonderful work of art, their souls are enriched.
I hope the Abode of Harmony, which has expressed the spiritual realm of Matsuo Bashō through these various forms of art, will serve to link the imaginative powers of many people.