sculptor
Sasagawa Mumon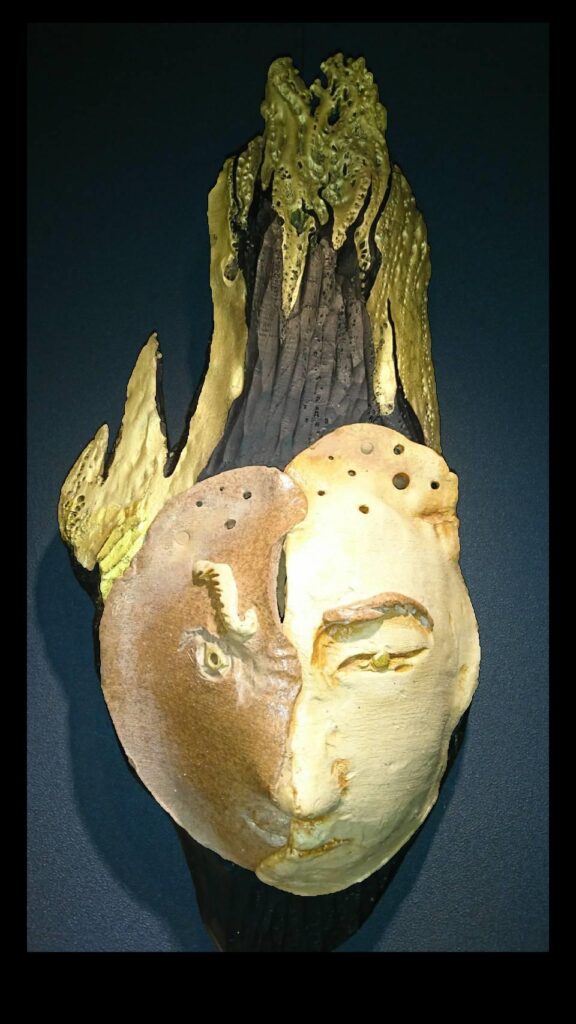 Have you had a chance to view the sculpture Cantata at the entrance to the garden?
It is said that Yamamoto Yūki, the founder of this garden, was instantly entranced when he first encountered this work by the sculptor Sasagawa Mumon.
Comments on Producing the Cantata Sasagawa Mumon This sculpture attempts to create multiple expressions in one mask. I poured my heart into producing a range of emotions, from the sternness of a Fudō Myō-ō guardian deity to the mercy of a Buddhist saint. The sculpture also seemed to resonate with the dynamic arpeggio of the baroque music that was playing as I worked, so I chose the form of baroque music called "cantata" as its title.